Intentional Living –
Have you ever really thought about Intentional Living?
Or, how about this….
How often do you think about the intentions of what you are doing?
One of the things that I like to do when starting conversations with new people is; ask questions that get to the root of Intentionality.  
Before we even begin to dive into what we are talking about – I like to ask a few intentional questions to get to the root of Intentionality.
When you drill down the "H" or "W" questions to the ultimate – WHY it will usually lead you to the intentions of your actions.
Those questions are questions that force people to think bigger and about the WHY behind their actions.  Sometimes it is simply repeating the question why….until they give a real drilled down answer for what they are doing.
Of course, we all know these questions…..but stop for a minute and think about them in reference to….something that you did today or a decision you need to make.
I recently met a young lady from my church for lunch.  We had never had lunch together outside of our church walls.  It was a nice time to get to know one another, deeper.  We served together on our youth team for a few years and we enjoy being together and loving on each other.
We had a lot to talk about.
She was in the throes of a very BIG life change and I could feel her antsiness as we talked.  I took the opportunity to bring in my questions about intentional living.
One of her first statements to me as we sat down was….I feel like God is calling me to Haiti.  As she talked, and I listened for a bit – I saw her heart showing that she truly wanted to follow the will of God in her life.  That was awe inspiring for me to see as I have children her age that does not hear the voice of God.  I loved that she was sharing with me in such an open way.
Back to Haiti and the intentional living questions….
So, you feel like God is calling you to Haiti?
    Are you sure?
To which she answered, yes, I feel like that has been His agenda for a long time.
Why do you think God is calling you to Haiti?

When do you think God is calling you to Haiti?

When did that begin?
As she continued to talk….
she then revealed to me that she had intentions of going to Haiti….
when she was done with school (meaning – college – which she was not really actively pursuing).
Then she also said that she wanted to move to a new town where a recent member of our congregation had moved as she was close with their family and really had the desire to get away from where she was….
I again, for this new set of circumstances asked a few of those above questions….
​
Just in an effort to get her thinking about her intentional living without actually coming out and saying those words.
I tried to be encouraging – I also wanted her to think about what she was saying and seek out the intentions of why she wanted to go to this place instead of where God was calling her to.
I wish I could report that she went to Haiti.  That is not what happened.
She let me know within a few days of that lunch that she had decided to not go to Haiti….not finish school….but to go ahead and move to that other place.
Her move was recent and she has adjusted well as far as I can tell.  I know God will use her wherever she goes and it is my sincere hope that she gets to Haiti to do whatever God has planned for her there.
Or that really he wanted her where she is to do something just as awesome!
She was on the fence for a while about what to do….I am glad that she stopped "fence sitting" and got on with it.
It is good to make choices.
It is good to know your path.
It is good to pray about those things.
It is good to think things through.
It is good to have intentional living, hard core life plans.
God is in the details and He wants to meet you there.
Intentional living says to God.  
I am here.
Where you called me to or allowed me to go.
I have thought things through.
I know that my actions have consequences.
I know that they affect more than just me.
I hope I am doing well.
Please use me.
I love you, Lord.
It is my intention to show the world HOW much.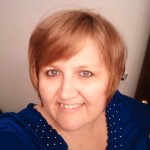 Until next time – I wish for you Success!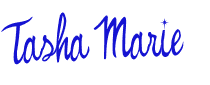 Comments
comments