For the love of helping others……
I love helping others.
I love helping others discover who they are and to whom they belong!
I love helping others embrace their God-given talents and encouraging them to seek Him at every turn.
I love to challenge people and take it as an honor when they challenge me!
For the love of helping others, I am tasked with many different hats so that I can bring honor to my Father in Heaven!
Matthew 5:16 – NIV
In the same way, let your light shine before others, that they may see your good deeds and glorify your Father in heaven.
I love creating things.
I love creating things for other people….and from nothing.
For the love of helping others….
God designed me with an entrepreneurial spirit.  
My brain runs at a thousand miles per hour most of the time.  
I am trying to calculate this and that or the other thing.  

I usually have at least 4 or 5 things open in my browser and they may or may not have anything to do with each other.  
I am trying to multi-task and sometimes counterproductive.  
Most of the times I achieve my goal no problem….but if one variable gets out of whack on any of the projects….well….it effects the who dang batch.
The same is true in the heart of helping anyone….be it myself or someone else.
If we get one variable that flies out of place.  
Or one wave that rocks the boat too high….well….we will end up wet!
Or overboard drowning in a sea of forgetfulness!
            MAN!  I hate those days!

For the love of helping others – I MUST remind myself to rest in the Father's arms.
I must remind myself to see the world through the eyes of my father in Heaven who encourages me to have the faith of a child.
I suppose in the spirit of being transparent I must confess that I do not always find it an easy task nor do I always enjoy helping everyone….sometimes it is painful.  Sometimes it requires a great deal of strength and dare I say….pat…ience….
Sometimes my father requires that I use His judgment and not my own.  In those times, I do grumble.
In those times, I do complain BUT – I can tell you that when I am faithful and I obey the Lord – the Blessings always abound.  
It may not be anything like I HAD PICTURED in my mind but it is usually a thousand times better than anything I could have imagined.
When I bless another person and in so doing honor my Father in heaven – I, too, am blessed.  
That is just how Jesus works.  
There is a blessing for me in every blessing

I GET TO

pour out to others!  
Even if I grumble.  
Even if I fight the entire process and sometimes…my humanness certainly gets in the way.
For the love of helping others, I will continue to walk out the path the Christ has called me to no matter what the path may bring for me.
I will obey and I will trust Him.  He has brought me this far, and he will not leave me alone!
For the love of others, Lord,  I thank you for the blessings past, present and future.  
Thank you for trusting me!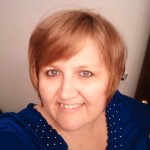 Until next time – I wish for you Success!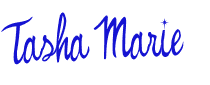 Comments
comments